I am so excited to share something a little different today… my very FIRST "What I Ate Wednesday"! Sharing every single item I ate in one day is new for me, but I know some people are curious about what vegans eat so here you go! I plan to do this every Wednesday, hopefully. It's actually what I ate yesterday (Tuesday).
I definitely switch up my foods daily, meaning I try to eat most of the colors of the rainbow and not the same fruits/veggies day after day. And I would get tired of eating the same things every day! But, I always start out my morning with a large glass of warm water with freshly squeezed juice from half of a lemon. Before anything else. Sometimes I put in a couple dashes of cayenne pepper – if I am feeling spicy. It's important to drink a large glass of water before anything else to help cleanse the colon. Fresh lemon juice is an added bonus with many cleansing antiseptic benefits. Then, I love to have a cup of coffee! I will be honest, there is ONE thing I kinda miss from my old lifestyle. Coffee Mate French Vanilla or Hazelnut creamer.. yes I know.. with all those NASTY chemicals and fake dairy ingredients… I know what you are thinking. How could I put that in my coffee, let alone in my body?! Lets just say they know how to get people addicted to coffee creamer. More like addicted to sugar. I know my mom misses her creamer too as she recently switched it out for almond milk and stevia. Anyone else have this feeling?!! I will never go back, and that creamer would probably make me sick now, but I am up for your tips/tricks. I am thinking of making my own coffee creamer instead of buying an overpriced vegan creamer. For now, I add unsweetened vanilla almond milk, cinnamon and some coconut sugar, stevia or honey. Honestly it's not the same, but I am drinking less coffee because of it, which is good in my book.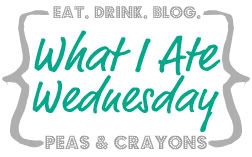 Depending on how hungry I am, I will usually make a smoothie or green juice for breakfast. It's important to listen to your body to know what it needs that morning. If I plan to workout, I will have my water, coffee and 1 banana. Then have breakfast after my workout. On the days I am less hungry, I will get my green juice in, sometimes with a small side of fruit. When I am more hungry I will have a jam-packed fruit smoothie with added superfoods or a bowl of oatmeal with berries and nuts/almond butter. Today was a fruit smoothie with 6 frozen strawberries, 2 bananas, handful of raspberries, kiwi, maca powder and oats, topped with some buckwheat and frozen berries. I posted it on instagram yesterday and below as well! Yum! It fills me up and gives me plenty of energy to get lots work done.
I had a snack before lunch too. Roasted, lightly salted pumpkin seeds! They are slightly addicting. Forgot to take a picture of them. For lunch, it was a bigggg leafy green salad with romaine, spinach, cucumber, purple cabbage, carrots, red onion, red quinoa, hemp seeds and I have been obsessed with turmeric lately so I sprinkled a bunch of that on top (hence the orange color). I also make my own salad dressings and store them in the fridge. The dressing I used today had olive oil, red wine vinegar, apple cider vinegar, fresh lemon juice, garlic powder, himalayan pink sea salt, pepper and dijon mustard. This salad was super crunchy and delightful. Very filling too. I had another large glass of water with it.
And a couple hours later I snacked on some juicy watermelon.
For dinner, it was the leftover Chickpea & Lentil Burgers that I posted on Monday, over some spinach, they are so tasty! I put some avocado slices on top too along with hemp seeds. I had some some red pepper and broccoli in the fridge and drizzled a little tahini sauce over them. And a dollop of hummus just because. I was too lazy to roast the veggies so this dinner was more "raw" than I was planning on but it was delicious!!
I had a few pieces of orange dark chocolate after dinner too, vegan of course 😉 well hope you enjoyed this "WIAW" post!!